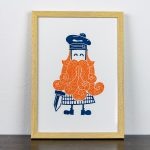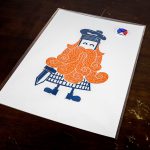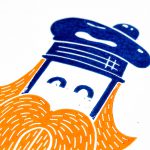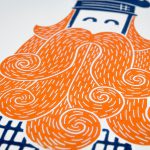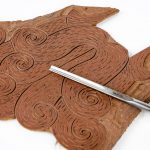 Limited Artprint "Scot" (final 2!)
€25.00 Incl. VAT
Beard combs, beard brushes and special shampoo. Everything is done to get his majestic beard perfectly styled every day. There are those who say he wakes up like this, but no one really believes that ...
This print is made on the basis of a sketch which is then transferred to a linoleum plate. The illustration is gouged out from the linoleum. Then inked and printed in two different colors and on 300 grams BIOTOP A4 paper. This unique print is released in a limited, numbered edition and each print is signed by hand. The print comes without a frame. Due to the process of linocuts, each print is unique and will also differ in texture and marking.
Will you give our "Scot", as we have affectionately called him, a nice home? This way you always have a piece of Keltfest at your house.
Only 2 left in stock