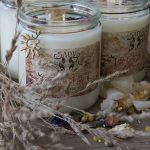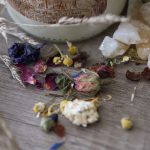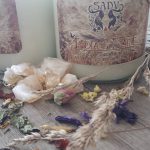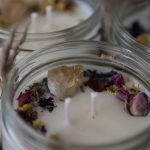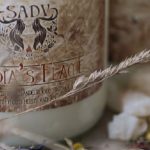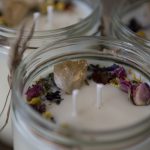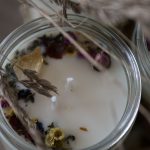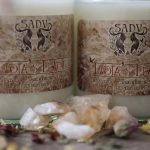 Twoia's Flame – handmade candle by SadV Creations
€19.00 Incl. VAT
Bring the magical light of Castlefest into your home with this beautiful handmade vegan large candle from SadV Natural Creations now that the days are getting shorter. The scent of this candle has slight hints of sandalwood and orange and has a top edge of herbs like chamomile, mint, finder pea and rose petals. In addition, it contains a citrine crystal for energy, confidence, strengthening intuition and creativity in life.
"When you see this candle burning, you feel the connection to your Castlefest family, your inner fire and your faith in hope," said Chloé Bakker of SadVCreations.
The candles are 9.5 cm high and have a diameter of 7.5 cm.
Out of stock