Tot en met 30 september zijn wij tijdelijk gesloten. Vanaf 1 oktober om 09:00 uur zal onze webshop weer geopend zijn en kun je onze prachtige merchandise weer in huis halen.

We are temporarily closed until September 30th. Our webshop will be open again from October 1st at 9am for you to get your favorite merchandise.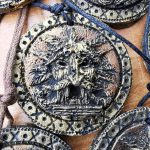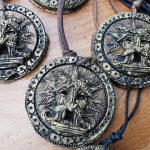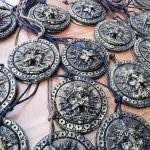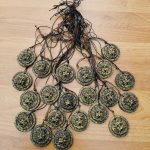 Necklace Wicker "Greenman" by Magic Within
€40.00 Incl. VAT
New in our webshop: the beautiful wicker necklaces from Magic Within ! "Greenman", the Wicker of 2013, embodies nature in all its strength and wilderness. The Greenman is for many the companion of Mother Earth, Gaia, and is therefore in harmony with the Wicker of 2012. The harmony in which we humans need to live together with nature. This Wickerman celebrates gratitude for nature and our planet. We do not own her, but are guests there.
Every necklace is unique!